This page contains all the information needed to help execute a successful Mary Brown's BGC Day on July 27th in support of BGC Canada.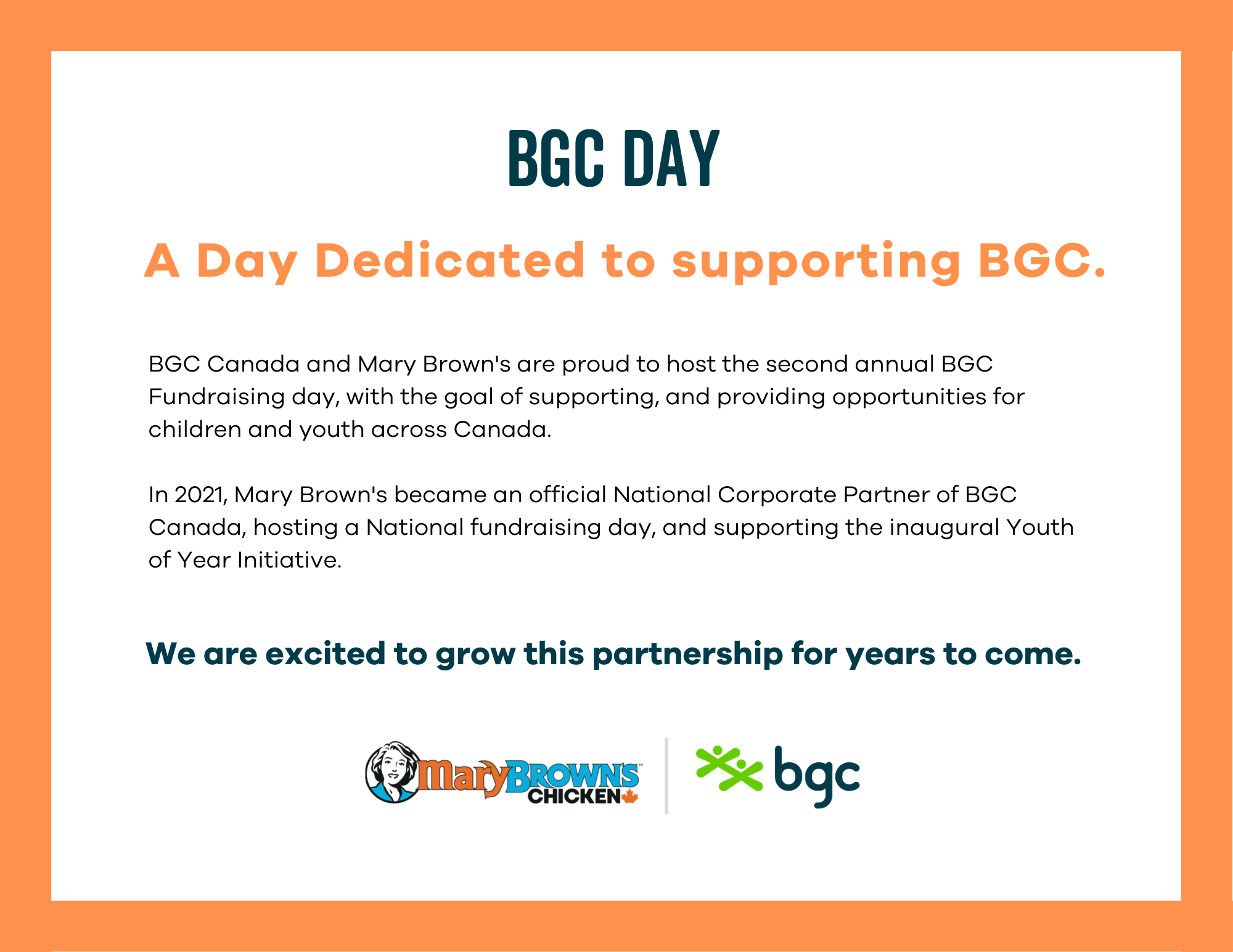 F.A.Q / QUICK FACTS FOR MARY BROWN'S BGC DAY:
---
When:
Wednesday, July 27th, 2022 (All Day)
---
What:
$2 from every Meal, Combo & Feast will be donated to BGC
---
Connect with your Local BGC Club! 
Contact and location information of your closest BGC Club is featured in the link below. The list will allow you to search by store number, name, and address for a quicker search.
If the Club is too far for an in person visit, consider a phone call to introduce yourself, and develop that relationship!
Your local BGC Club will also be looking to connect with you in the lead up to BGC Day on Wednesday July, 27th!
Engage on Social Media
On Wednesday July, 27th, check out the hashtag #BGCDay!  to see what is happening around the country!