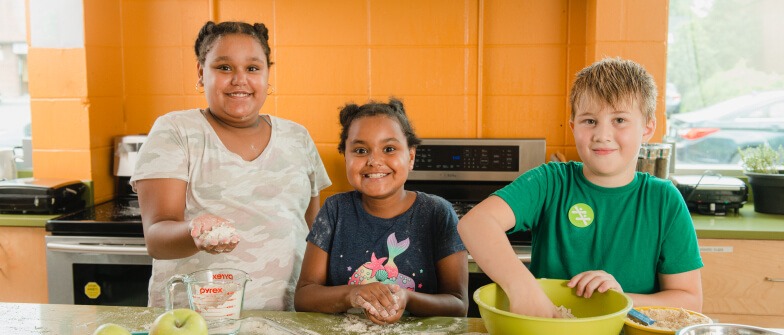 Through our work with partners, BGC Canada addresses the growing complexity of challenges facing children and youth today.
BGC Canada's mission-critical family of funds includes a parent fund known as Reject the Norm, and three priority funds to support food, mental health and learning and development needs.
When organizations unite for a common cause, the potential for creating lasting change multiplies. We invite partners to join us in their support of one of these four funds. By doing so, you give us the greatest chance of success in transforming the lives of young people.
Reject the Norm
For many kids, their everyday norm isn't comfortable and is often filled with academic challenges, hunger, loneliness, mental wellness issues, lack of support and more. Join us in rejecting the idea that any child must experience this norm.
BGC Canada's Reject the Norm fund allows partners to take a strong leadership position in supporting BGC's mission and investment in areas of greatest need to enable us to generate the highest social return on investment.
In the current economic environment, operating costs are higher than they've ever been. Clubs have been impacted by the labour market shortage, leading to a significant increase in staffing-related costs. They've also been impacted by inflation, especially food costs.
As we work to create impact, this funding will allow us to put our resources where they are most needed. By investing in this fund, you give us the greatest chance of success in transforming the lives of as many young people as possible.
Food Fund
Provide foundational food support so no young people are held back because of a basic human need.
Mental Health Fund
Help us meet the growing demand for mental health support, vital programming, staff training, and local grants.
Learning & Development Fund
Help to deliver innovative learning and development programs, including our new online youth portal, MyBGC.
Join us in our mission to provide safe, supportive places where children and youth experience new opportunities, overcome barriers, build positive relationships and develop confidence and skills for life.
Together, we can create a brighter future.
Opportunity changes everything.

Partner with BGC Canada today and make a difference that truly matters.
Learn more about BGC Canada