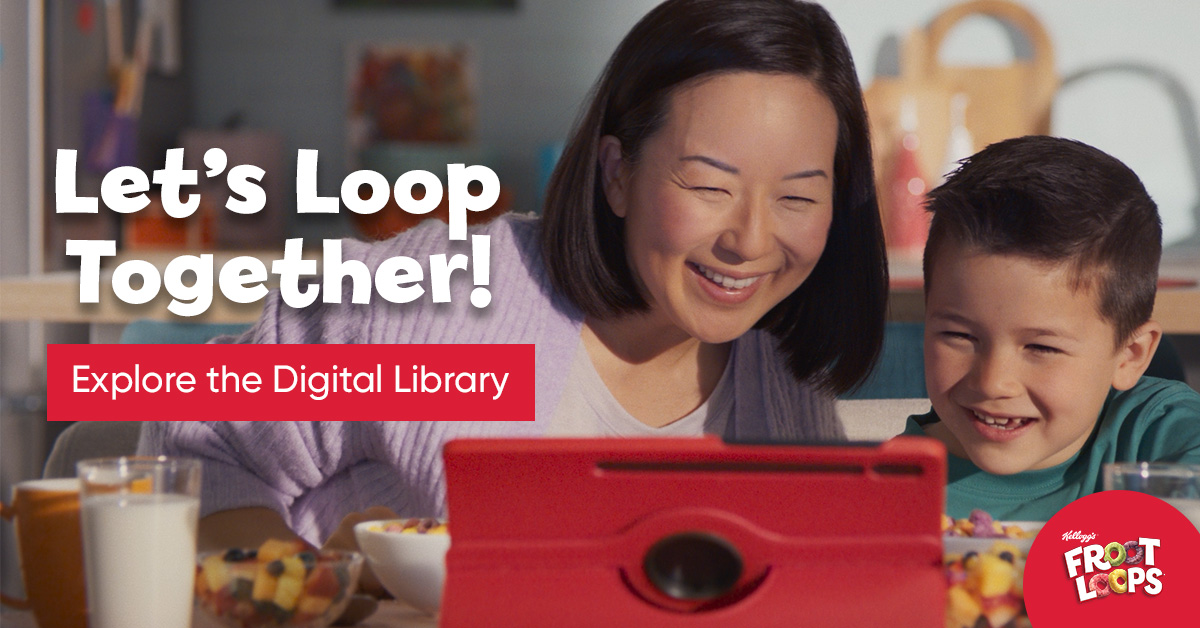 We are proud to announce our new corporate partnership with Kellogg Canada and their Kellogg's® Froot Loops® cereal brand for 2023.
Together, we are introducing the Kellogg's® Froot Loops® ED&I Digital Library – a FREE online library of Equity, Diversity and Inclusion family-centric content including books, podcasts and more for parents and their children to explore together.
A variety of topics are covered in the resources including kindness, gender equality, and diverse abilities (just to name a few!), so we can better understand classmates, friends, and neighbours and the colourful world we all live in.
Curated in partnership with our in-house team of BGC Canada ED&I experts and our friends at Kellogg and Kids Can Press, the library went live in July and represents the shared commitment to ED&I that is entrenched in our respective organizations' core values. We invite you to dive in and explore the site today.
Also, starting at the end of September, keep an eye out for our co-branded Kellogg's® Froot Loops® cereal boxes at grocery retailers across Canada! They will showcase our exciting new partnership and include a 4-digit pin code that will unlock even more wonderful ED&I resources in the Digital Library.