Published on Cision October 23, 2023
Youth of the Year is BGC Canada's national initiative to recognize and celebrate exceptional youth
TORONTO, Oct. 23, 2023 /CNW/ – BGC Canada, in partnership with Hyundai Canada, is pleased to announce its 2023 National Youth of the Year. Toronto's Sebastian, age 20, was selected for his outstanding leadership, service, and achievements within his community at BGC West Scarborough. As a natural-born leader within his Club, he wants to use his voice to amplify those in his community that need to be heard. He plans to share his experiences as a child of immigrant parents to help others understand the value of making opportunities, resources, and programs accessible to families.
Along with BGC's National Youth of the Year, BGC Canada had several other regional recipients from across the country as well as a dedicated award for the Indigenous Youth of the Year in recognizing the need to create equitable spaces for Indigenous peoples. Those recipients include:
Logan

, BGC South Coast BC, Indigenous Youth of the Year
Halla, BGC London
Mehak, BGC Okanagan

Taddy

, BGC East Scarborough

Tahmid

, BGC South Coast BC
Saphia, BGC Hamilton-Halton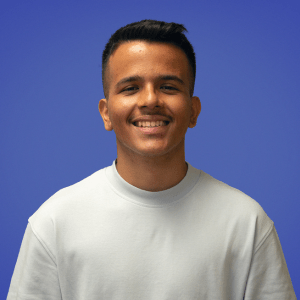 "Sebastian is an incredible volunteer and contributor to BGC West Scarborough and to his community. I am extremely proud of him and all of our participants in the Youth of The Year program," says Owen Charters, President & CEO, BGC Canada. "As BGC ambassadors, they are working to define the next generation of young people through their compassion, dedication, and drive. They have already made a strong impact on their local communities and Clubs, and I can't wait to see what they do next as they continue to grow and thrive."
As an aspiring educator in his third year studying psychology at York University, Sebastian is also the founder of the Homework Help Program at BGC West Scarborough—a 1:1 after-school academic support program for children within schools around the community. He was moved to start this program after his own experiences and realizing many children and youth in his community had difficulty finding support for their homework as English is not the first language spoken in their households. He continues to advocate for education as the key to unlocking someone's full potential.
"Everyone has the power to be a leader, but not everyone recognizes it. BGC Canada has given me the opportunity to thrive and own who I am," said Sebastian. "My biggest passion is to work with the community and to help kids learn. It is my goal to become a teacher and work with youth full time."
Youth of the Year winners will receive prize packs, laptops, and postsecondary scholarships, as well as media and leadership training to prepare them for the next two years as official BGC ambassadors.
The home Clubs of each Youth of the Year recipient will also receive a grant to further support their youth engagement and leadership work. Learn more about Youth of the Year at bgccan.com/youth-of-the-year and stay tuned for next year's Youth of the Year competition.
About BGC Canada
For 120+ years, BGC Canada has been creating opportunities for millions of Canadian kids and teens. As Canada's largest child and youth serving charitable and community services organization, our Clubs open their doors to young people of all ages and their families at 635 locations nationwide. During out-of-school hours in small and large cities, and rural and Indigenous communities, our trained staff and volunteers provide programs and services that help young people realize positive outcomes in self-expression, academics, healthy living, physical activity, job readiness, mental wellness, social development, leadership, and more. Opportunity changes everything. Learn more at bgccan.com and follow us on social media @BGCCAN.