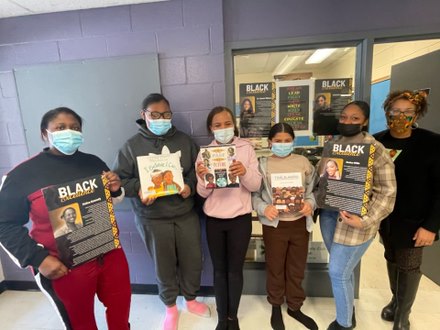 BGC Clubs across the country took part in Black History Month, creating their own activations and engaging their communities. With the theme Black Excellence, BGC Preston used the month as an opportunity to celebrate their Club alumni—and through a celebration of BGC Black leaders, they demonstrated to their Club youth that anyone can overcome their barriers and thrive. 
Like other Clubs, BGC Preston recognizes the importance of having their current youth, volunteers, and staff see the success and wellness of members who used to walk through the same Club doors as them. 
Plus, all the BGC Preston alumni they celebrated have given back to the Club and community in some way, either through volunteering, becoming board members, or donating!