Orange Shirt Day was started by Phyllis (Jack) Webstad, a residential school survivor and community leader from the Stswecem'c Xgat'tem First Nation. The initiative, which encourages people to wear an orange shirt on September 30th, is meant to create awareness of residential schools and their impact on survivors and their families and spark meaningful discussion about residential schools and reconciliation.
The colour orange relates to Webstad's story of having her bright new orange shirt taken away from her on her first day of residential school at the age of six years old. The date, September 30th, coincides with the National Day for Truth and Reconciliation, and was chosen because it is during the time when children were brought to residential schools from their homes.
BGC Canada's
Orange Shirt Day
Design Contest
This year's Orange Shirt Day Contest winner is Sophia Westcott from BGC South East.
I wanted it to convey the strength encompassed within the theme of Orange Shirt Day. The figure's head, which appears to be "dissolving" into eagle feathers, is meant to represent the Indigenous community's courage and strength. The figure is not supposed to represent just one person, but everyone that faces hardships because of the injustice of residential schools.
In addition, the eagle feathers that flow from this person shows the immense resilience that Indigenous people's continue to show. By having the eagle feather representing power, wisdom, trust, strength, and freedom, I felt although this symbol would represent this idea best.
To read more about Sophia and create your own Orange Shirt from our template, click here.
Ways you can enact Reconciliation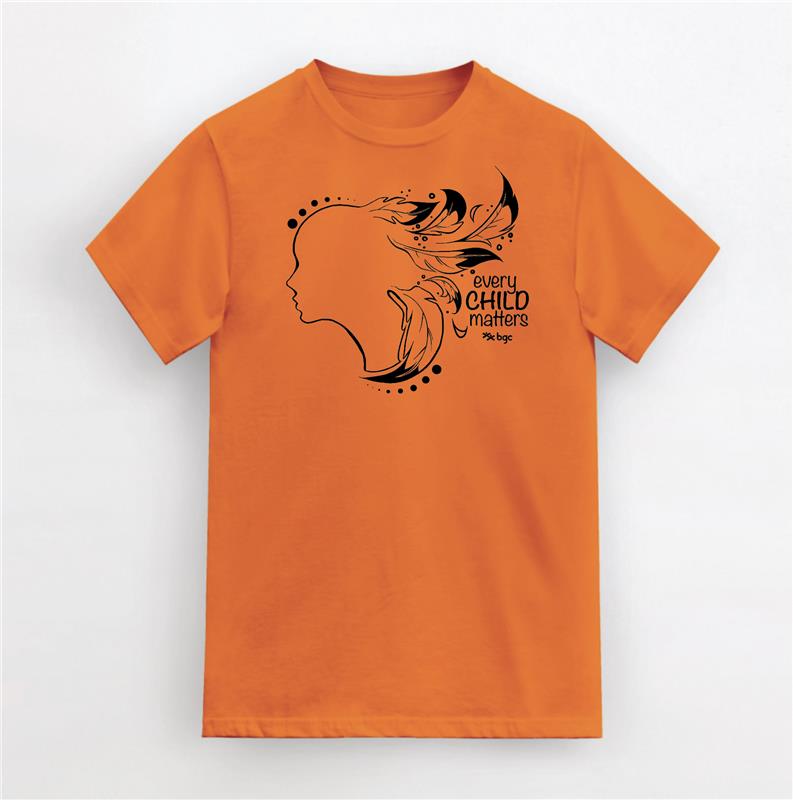 WATCH
NVision Insight Group's National Day for Truth and Reconciliation 2023 Webinars

(pre-registration required)

Part 1: History and Context, September 26, 2023, 10:00 a.m. – 11:30 a.m. PST –

 Register

Part 2: Reconciliation and Design, September 27, 2023, 10:00 a.m. – 11:30 a.m. PST –

 Register
LISTEN
HOST
PARTICIPATE
In your local community or regional Truth & Reconciliation Day events